Room C 01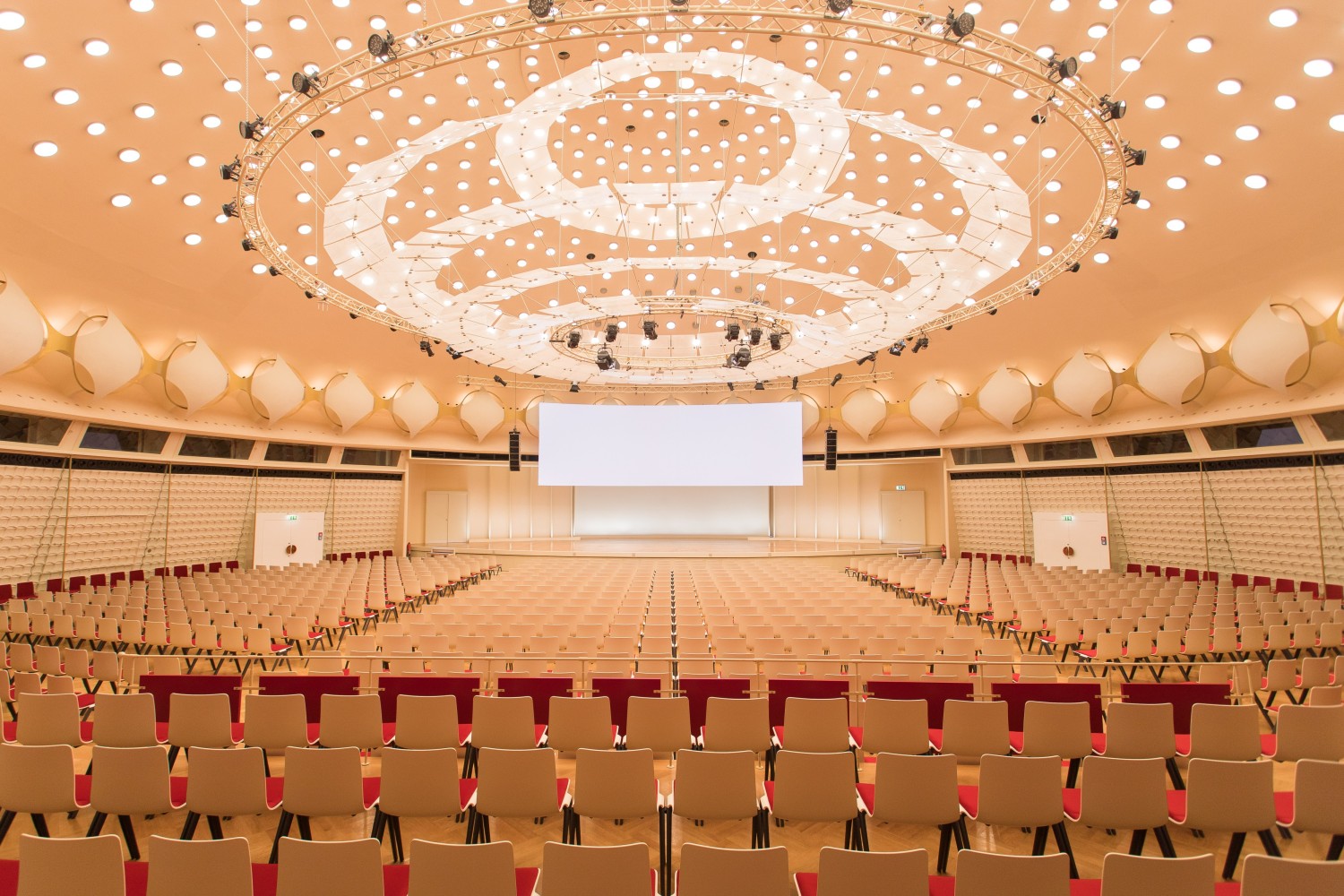 The Domed Hall
The domed hall is the heart of the bcc and impresses with its unique architectural design as well as its versatility and functionality, whether it is used as a central plenary for large meetings and congresses or a stylish setting for festive evening events.
Flexible seating options and a wide range of lighting options allow for impressive staging that can be perfectly adapted to each event concept.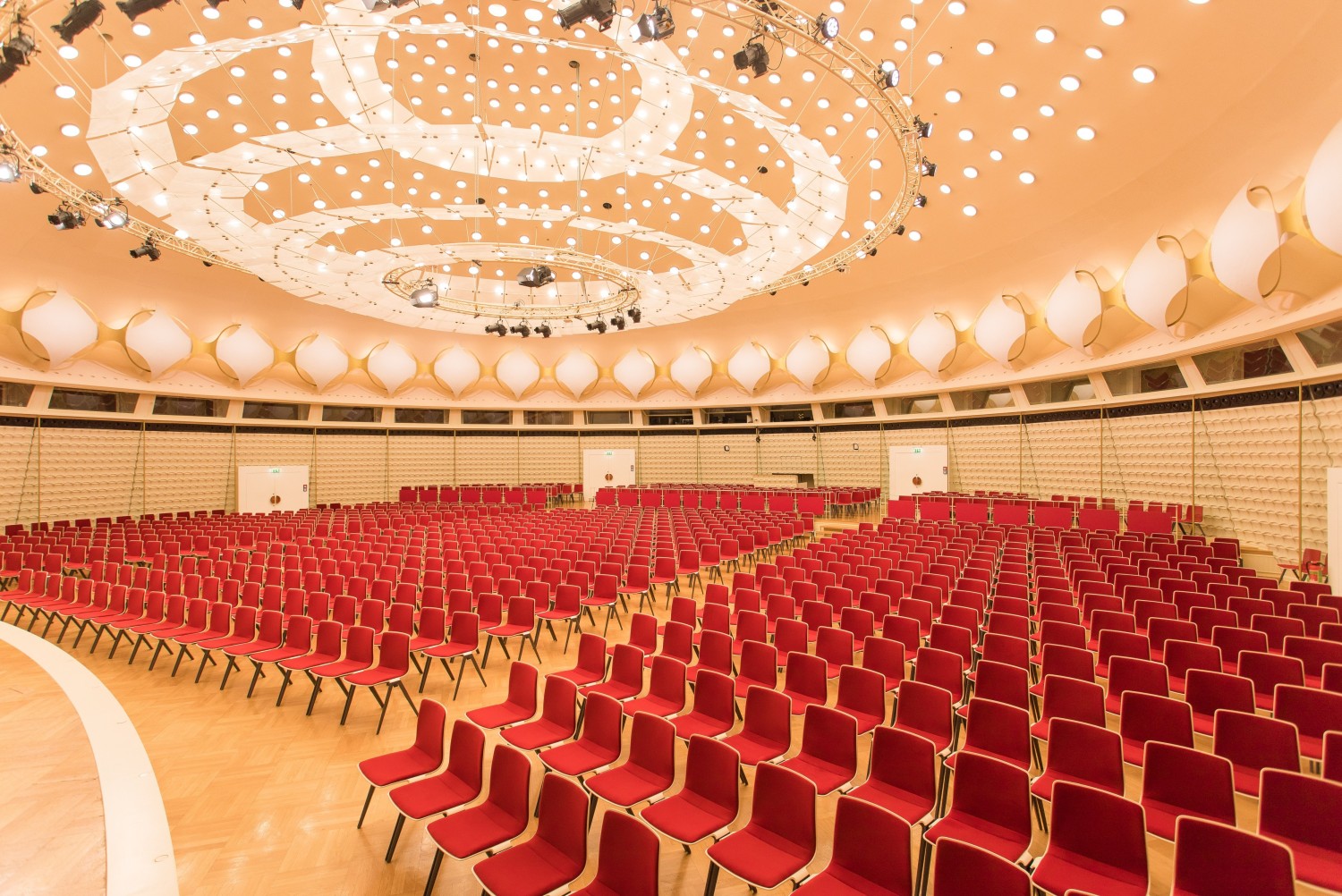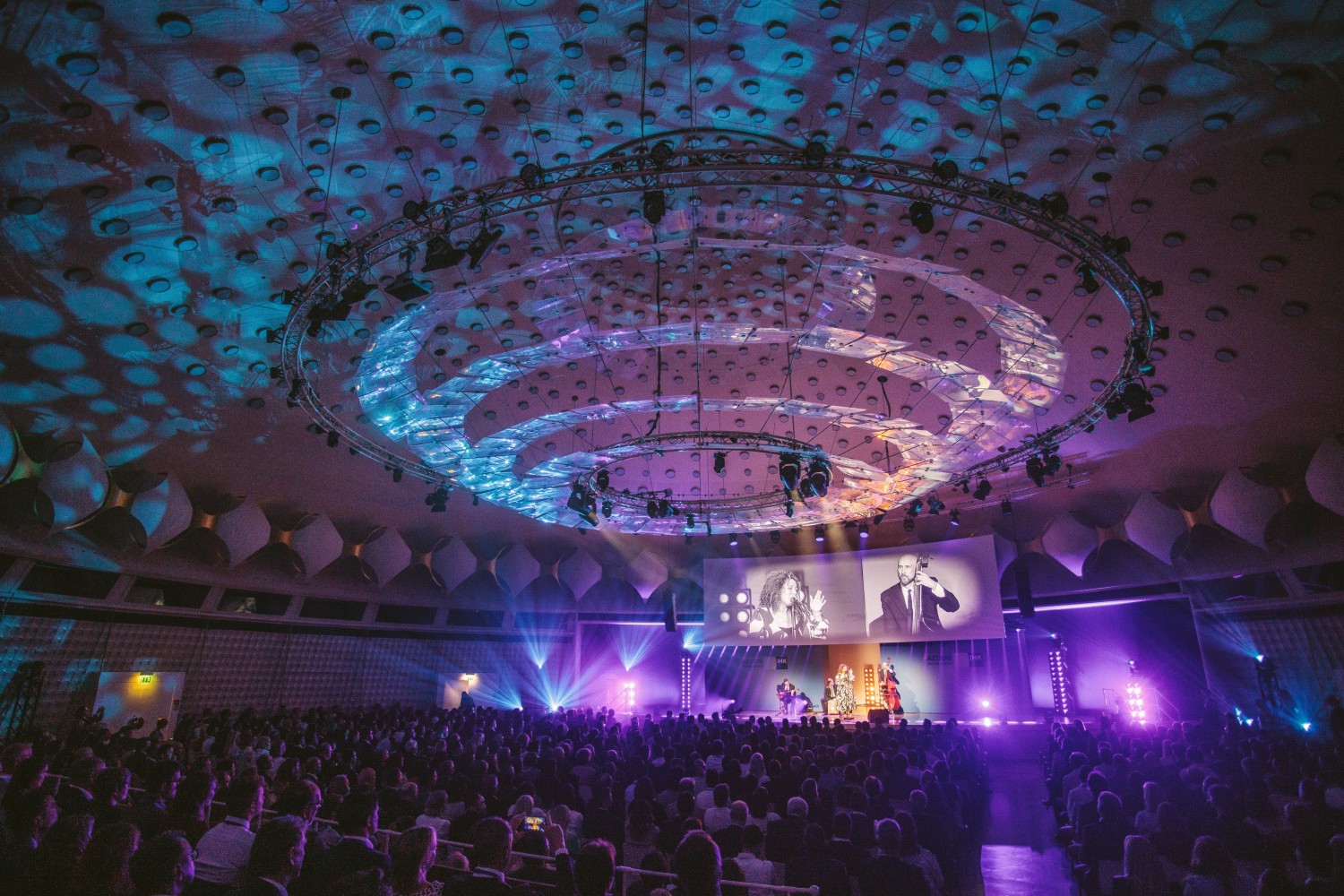 ©DIHK Bestenehrung/Lichtwerk Veranstaltungstechnik GmbH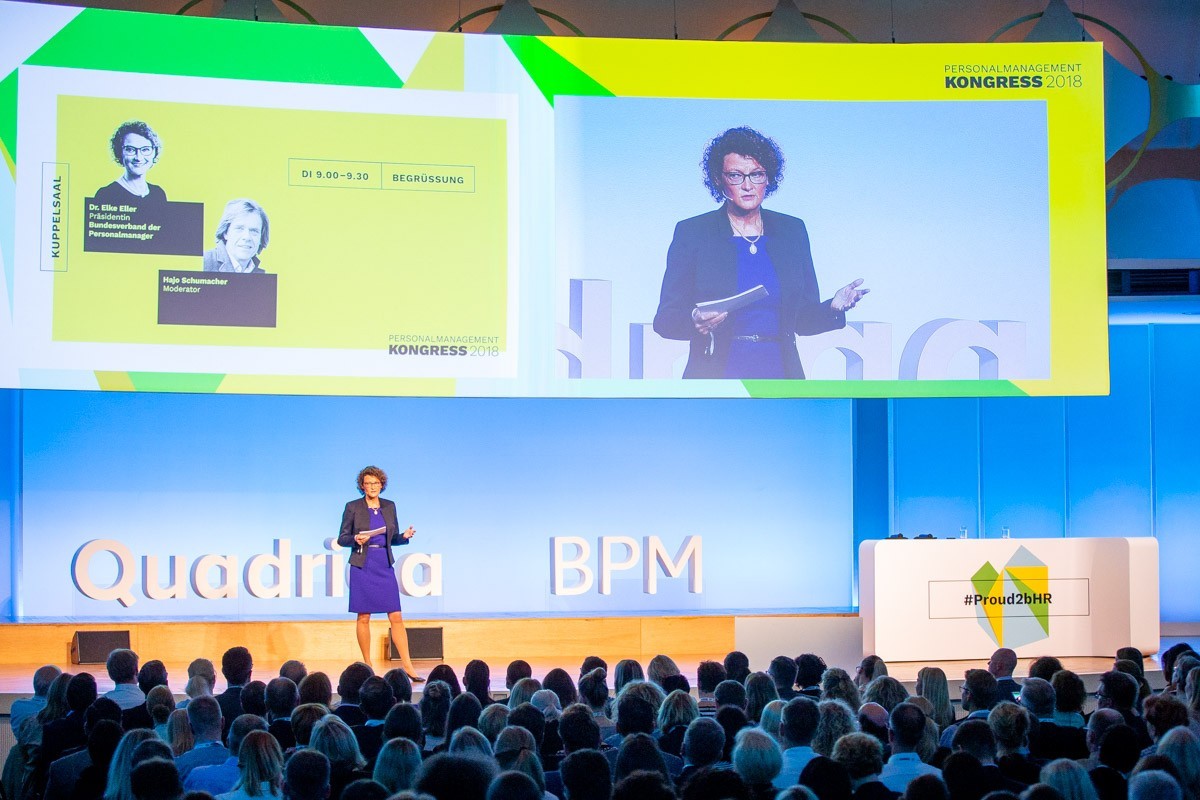 Foyer C 02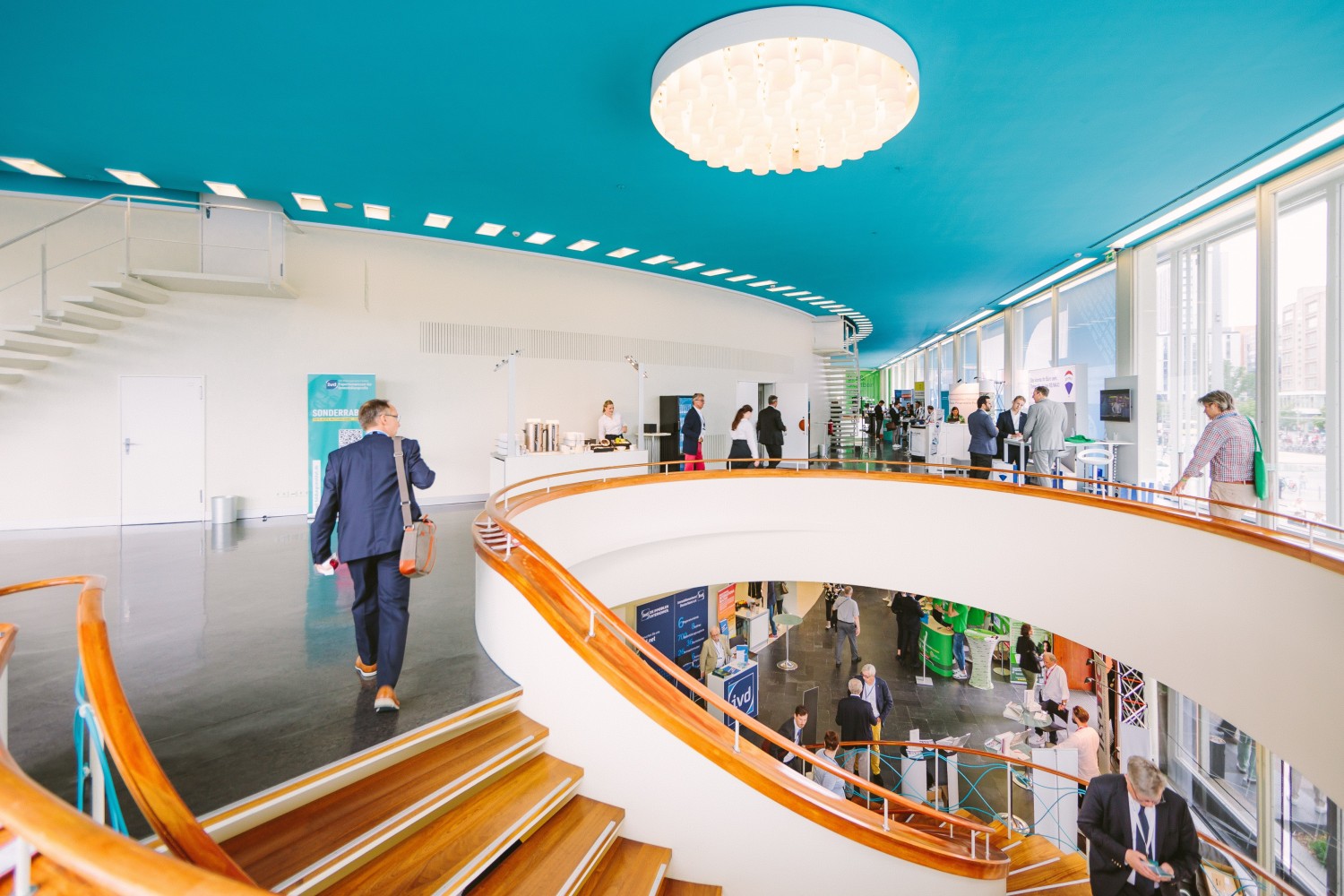 A Good Look 
Foyer C 02 is the entrance area to the Kuppelsaal and also an attractive event space with a variety of possible layouts and usages, whether it be space for inspiring encounters, a spacious exhibition area or a daylight-filled catering area with the perfect view of Berlin's TV tower. With custom-printed window banners, this area can also be individually branded to match the event concept or corporate design.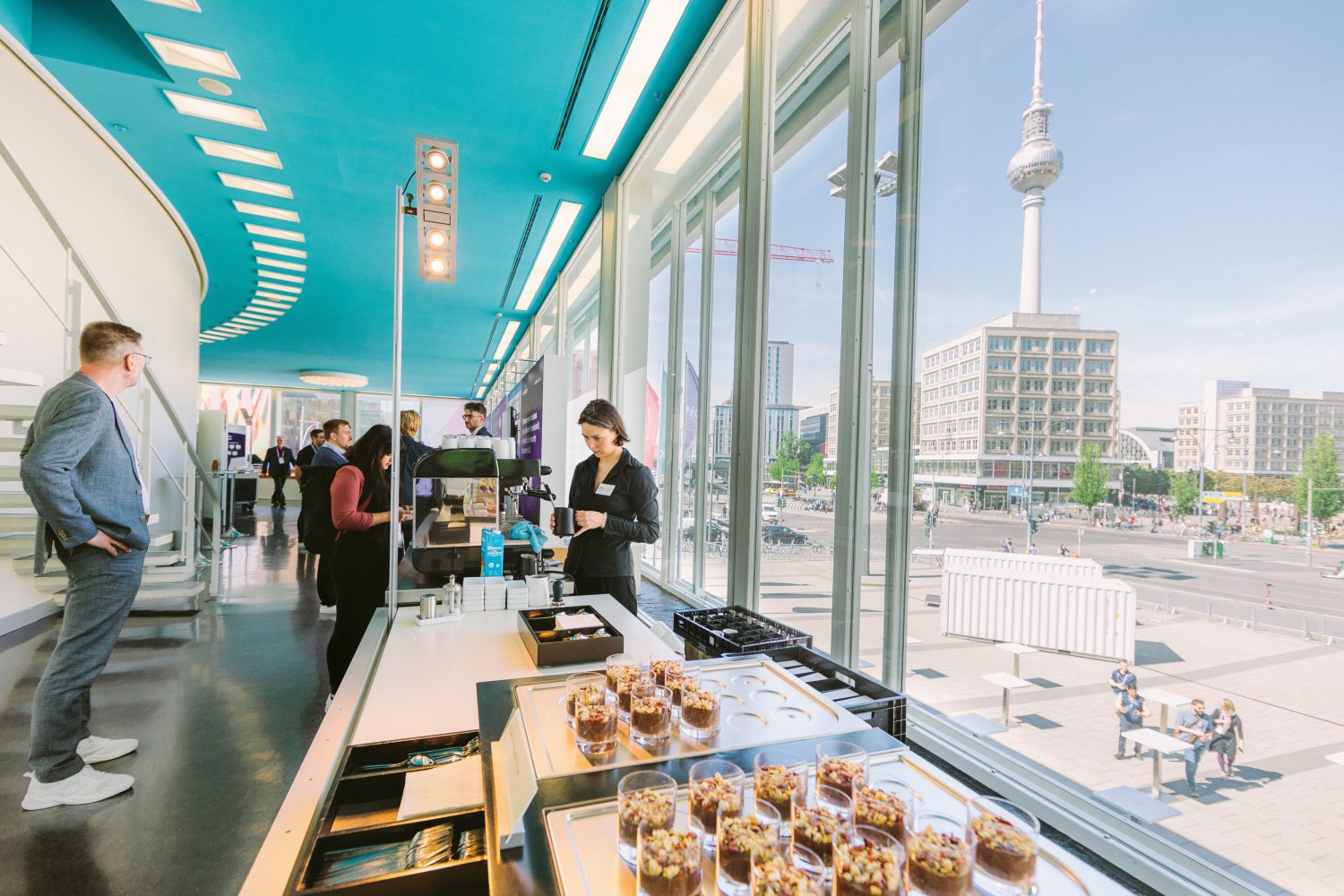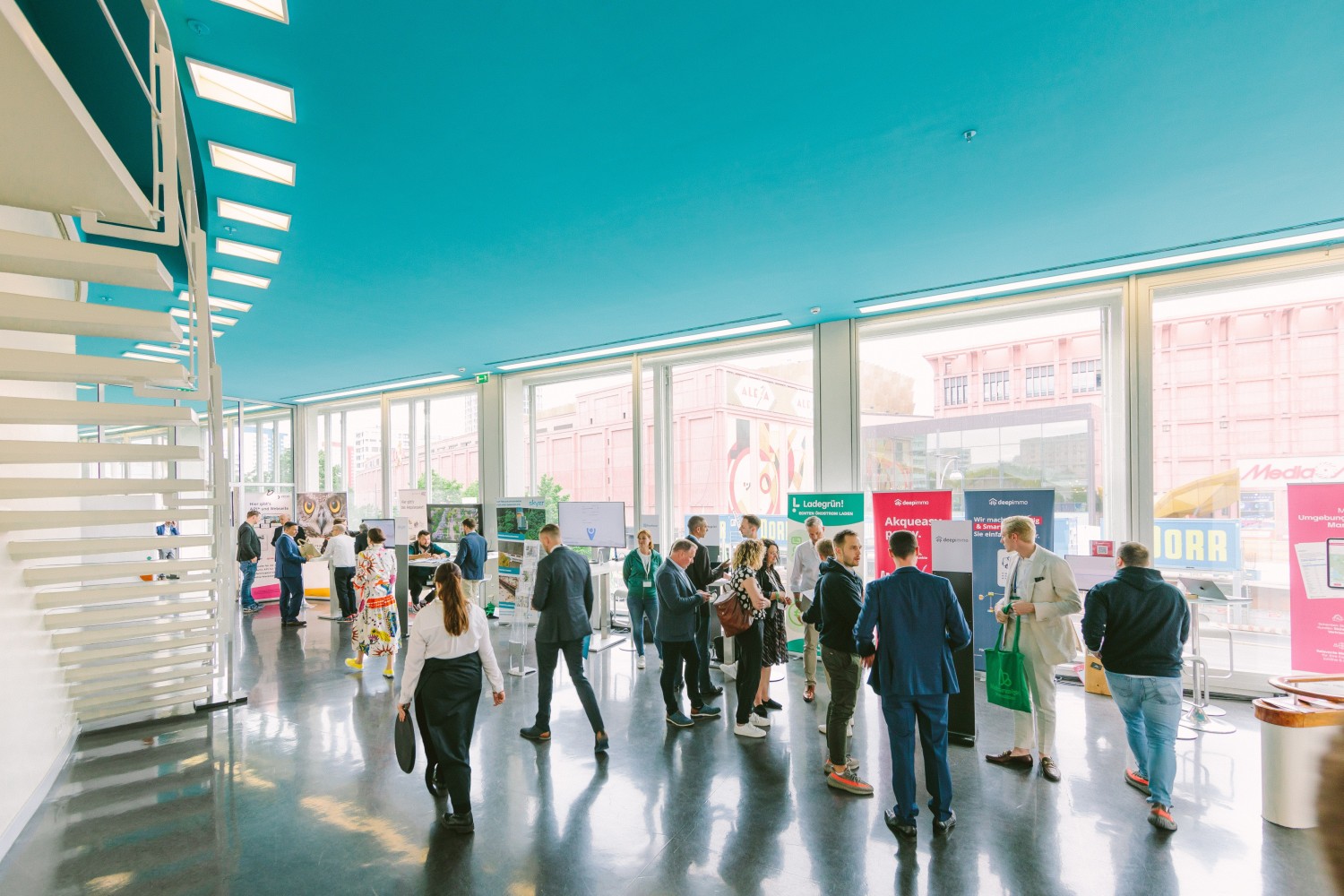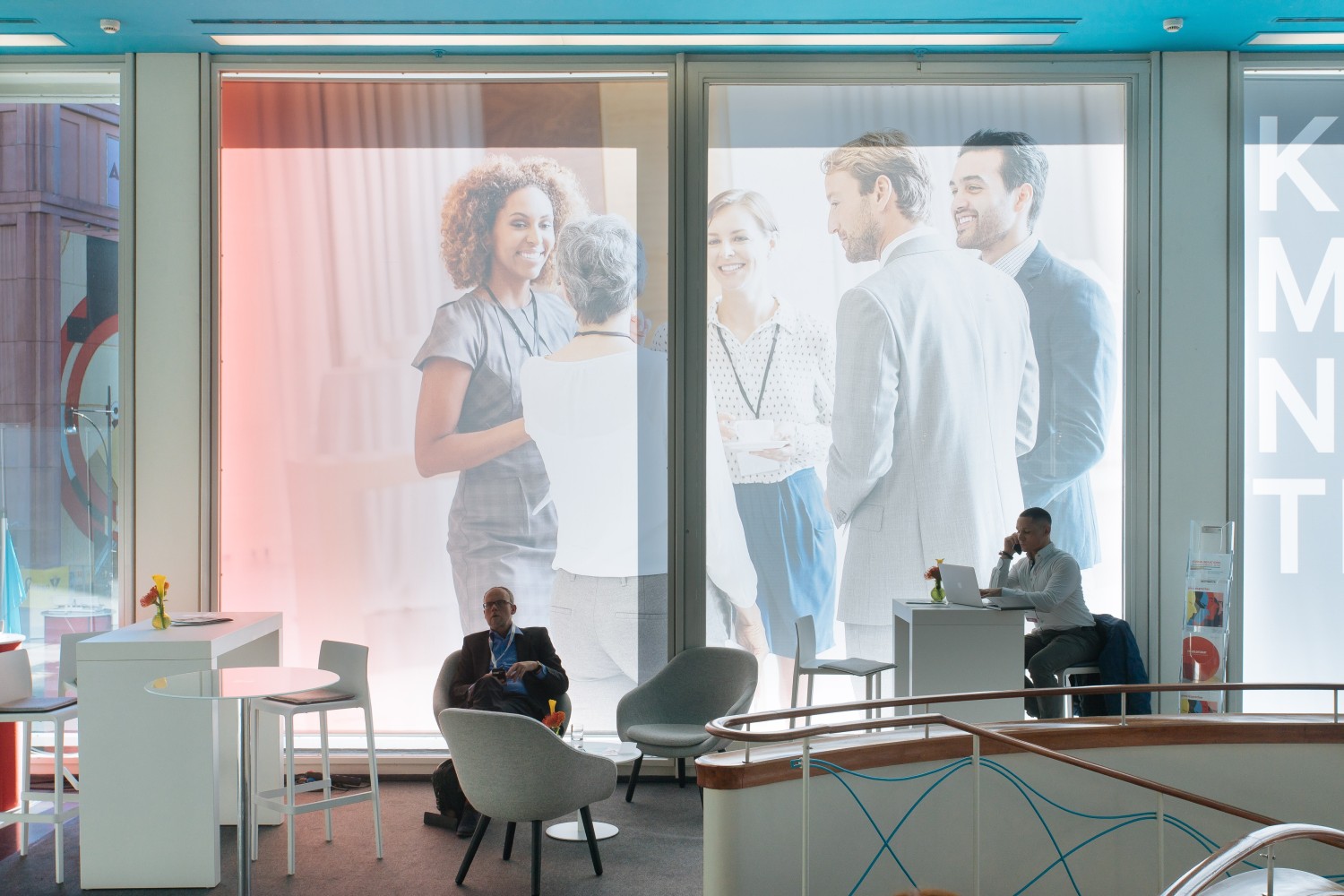 Rooms C 03 and C 04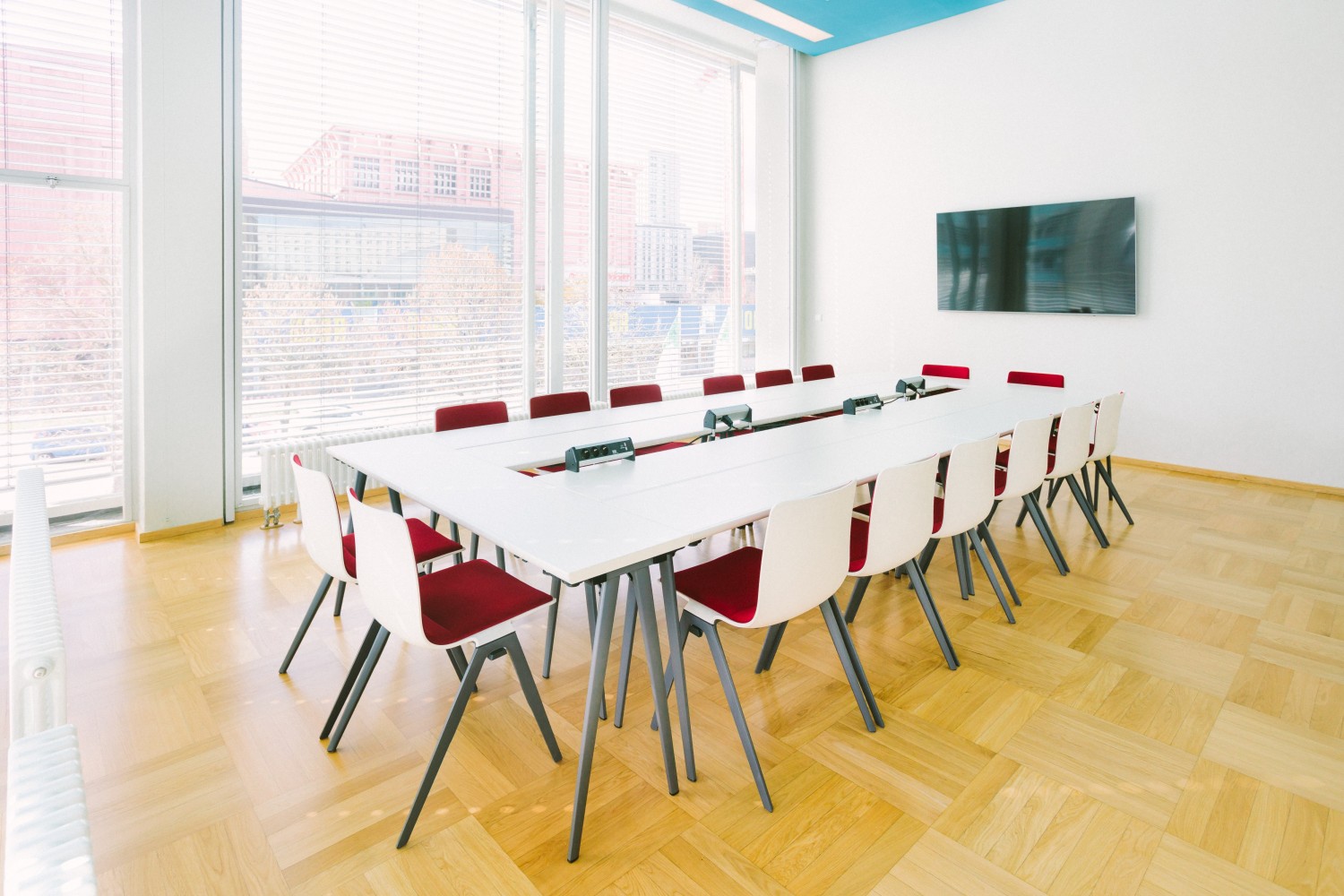 Just Around the Corner
With a size of around 40 m² each, the meeting rooms C 03 and C 04 are suitable for different purposes: Room C 03 provides direct access to the stage of the domed hall and is thus ideal as a backstage and dressing room area for speakers and presenters. A live stream from the plenary can be shown on the permanently mounted screen. Room C 04 is suitable as a press room, meeting or retreat room.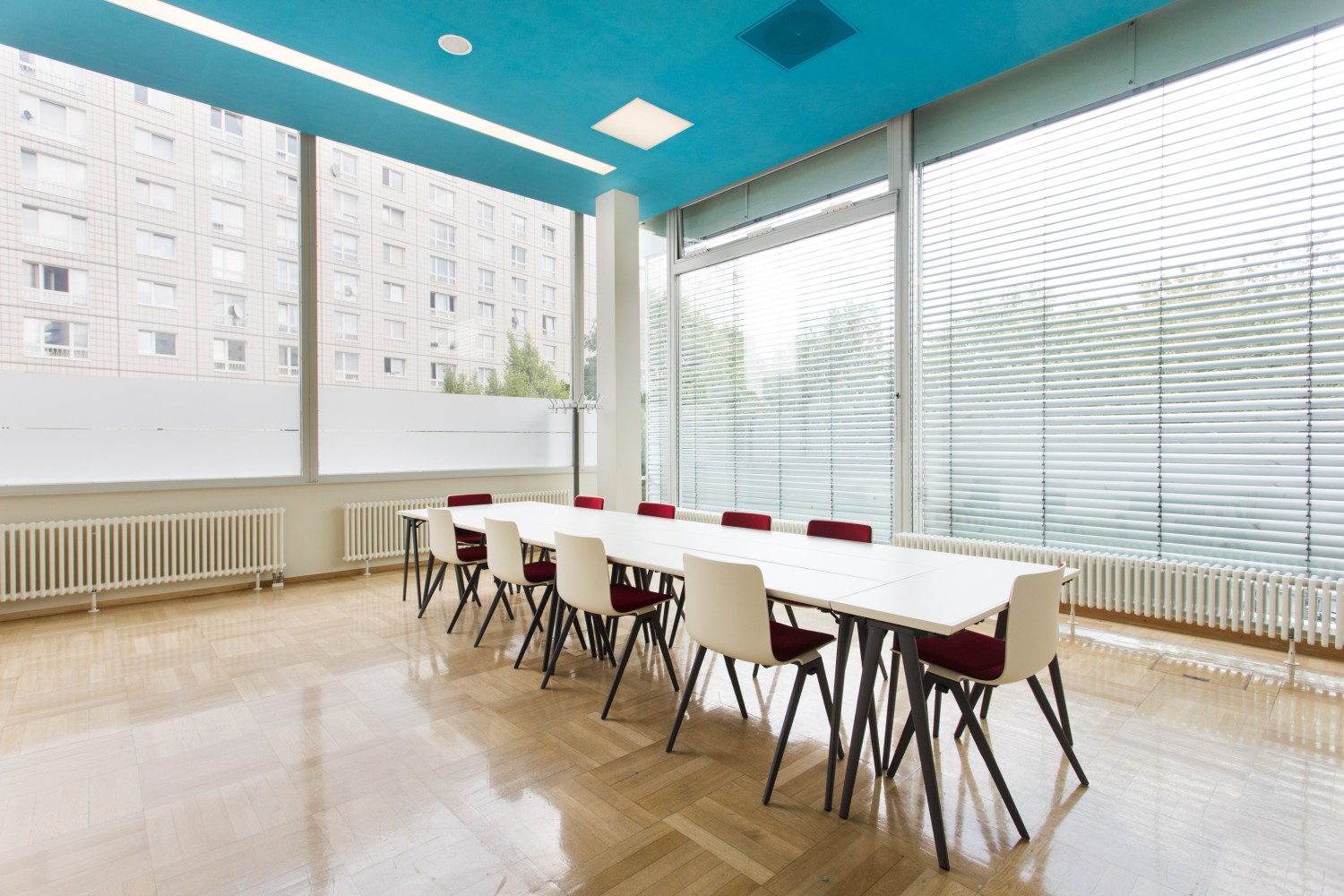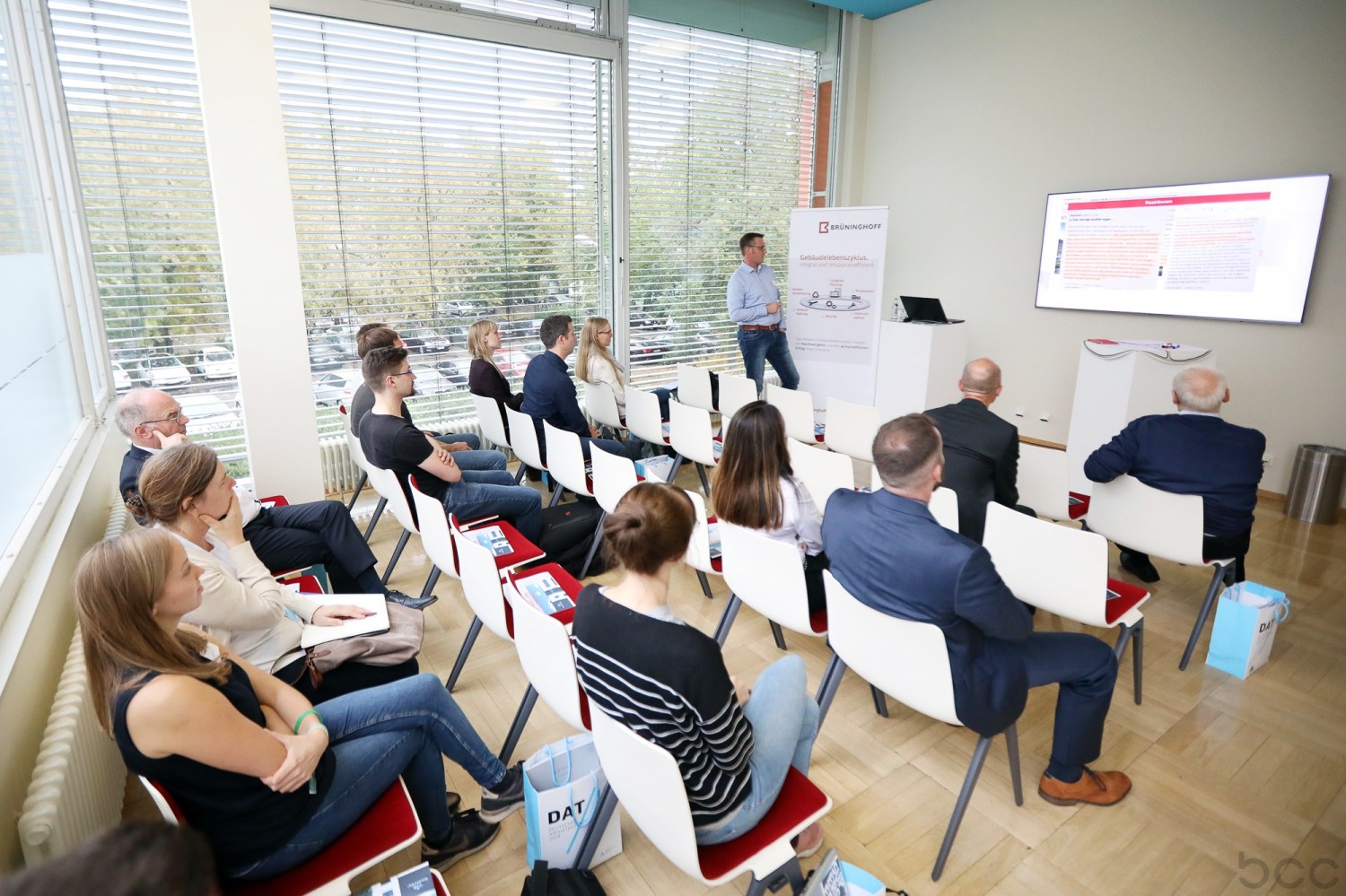 ©Konstantin Gastmann, Veranstaltungsfotograf Berlin